De Maakers
Rijksmuseum Twenthe
10/2022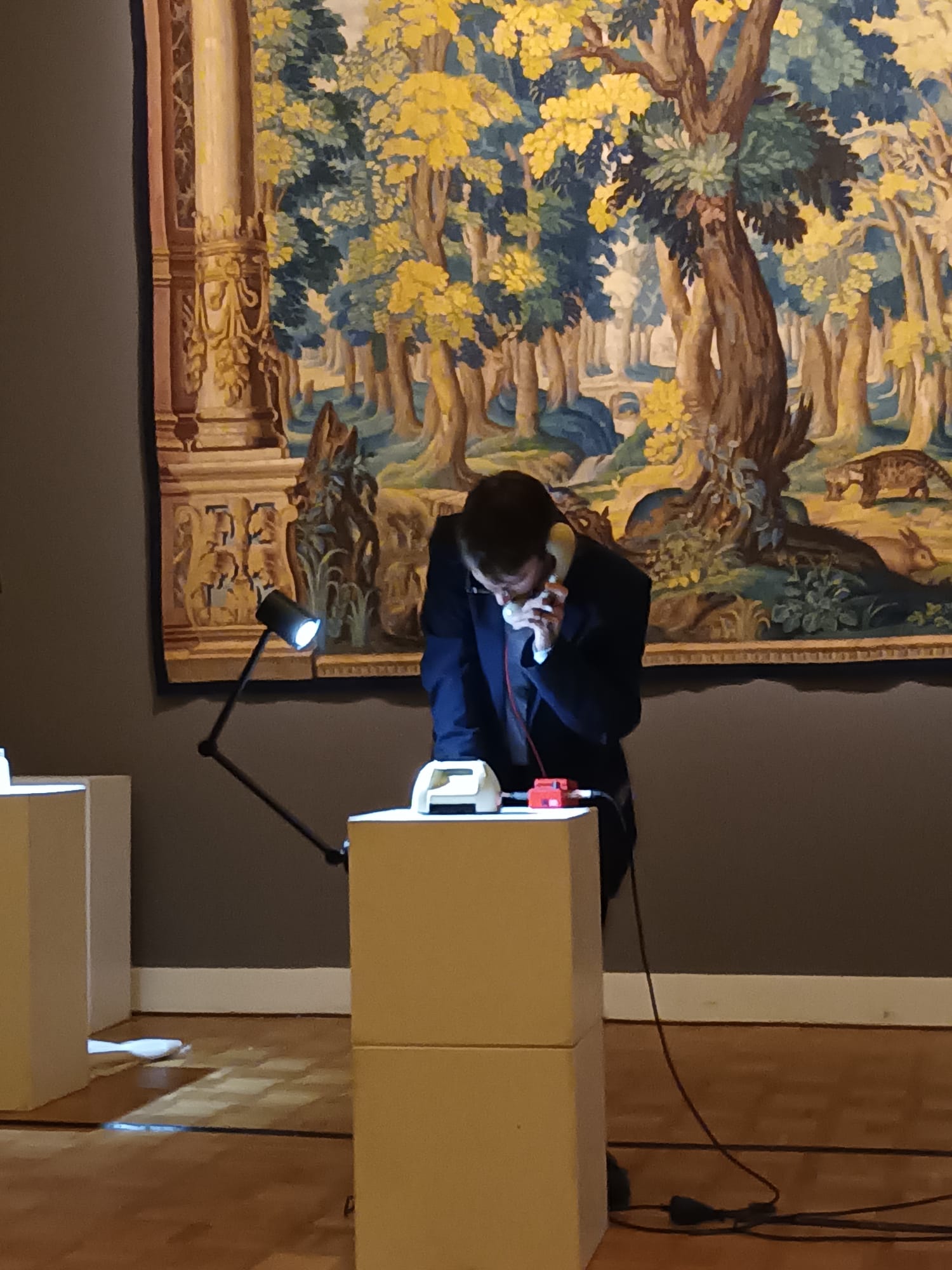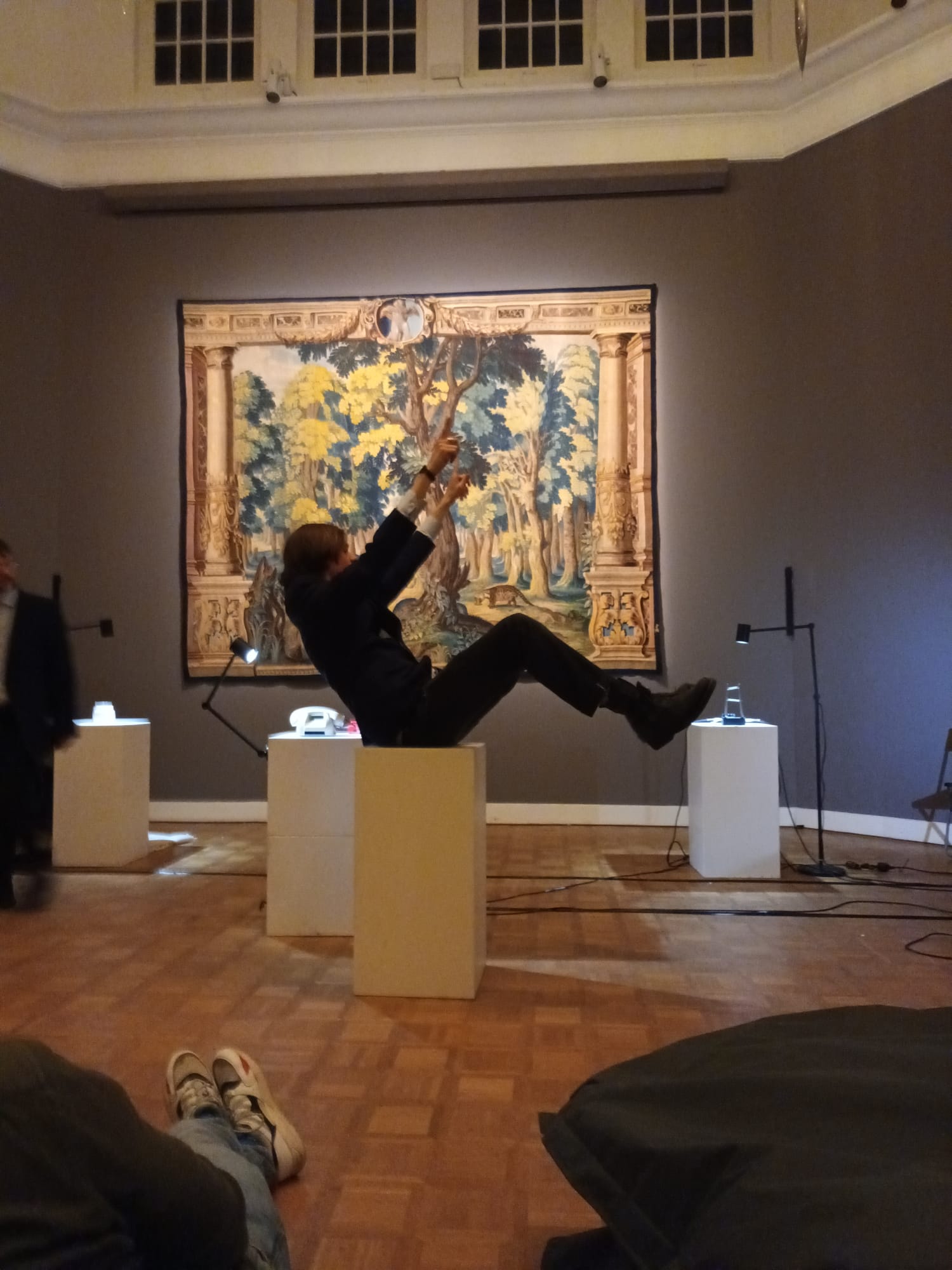 Directing
Writing
Acting
Decor design
Making the decor
Making and designing the interactivity

In this performance/play, -which is also my first written and directed short play- part of the exposition of the museum about futurism. I exposed one of the nasty visions of the futurists that the museum did not include in their exposition, burning down the museums, and destroying all it's art. Performed in the museum, against the museum!


I researched the Russian futurist and theatermaker Vsevolod Meyerhold and implemented his theatre style Biomechanica, with dance and performative movements.
And by implementing a manifest against museums written by Creative Writing student Mette Hoekstra created a poetic aspect that bring unimaginary visions to the public in a light and theatric way.
I created an interactive lightning setup that would lit up fake art pieces that were part of the decor. The lights could be controlled by lifting your arms and legs up, each individual limb could control one certain light.

We also created live music in the performance/play by looping our own voices through old manipulated telephones.