Interactive projection on moveble screen
De Maakers/Theatermakerij
06/2022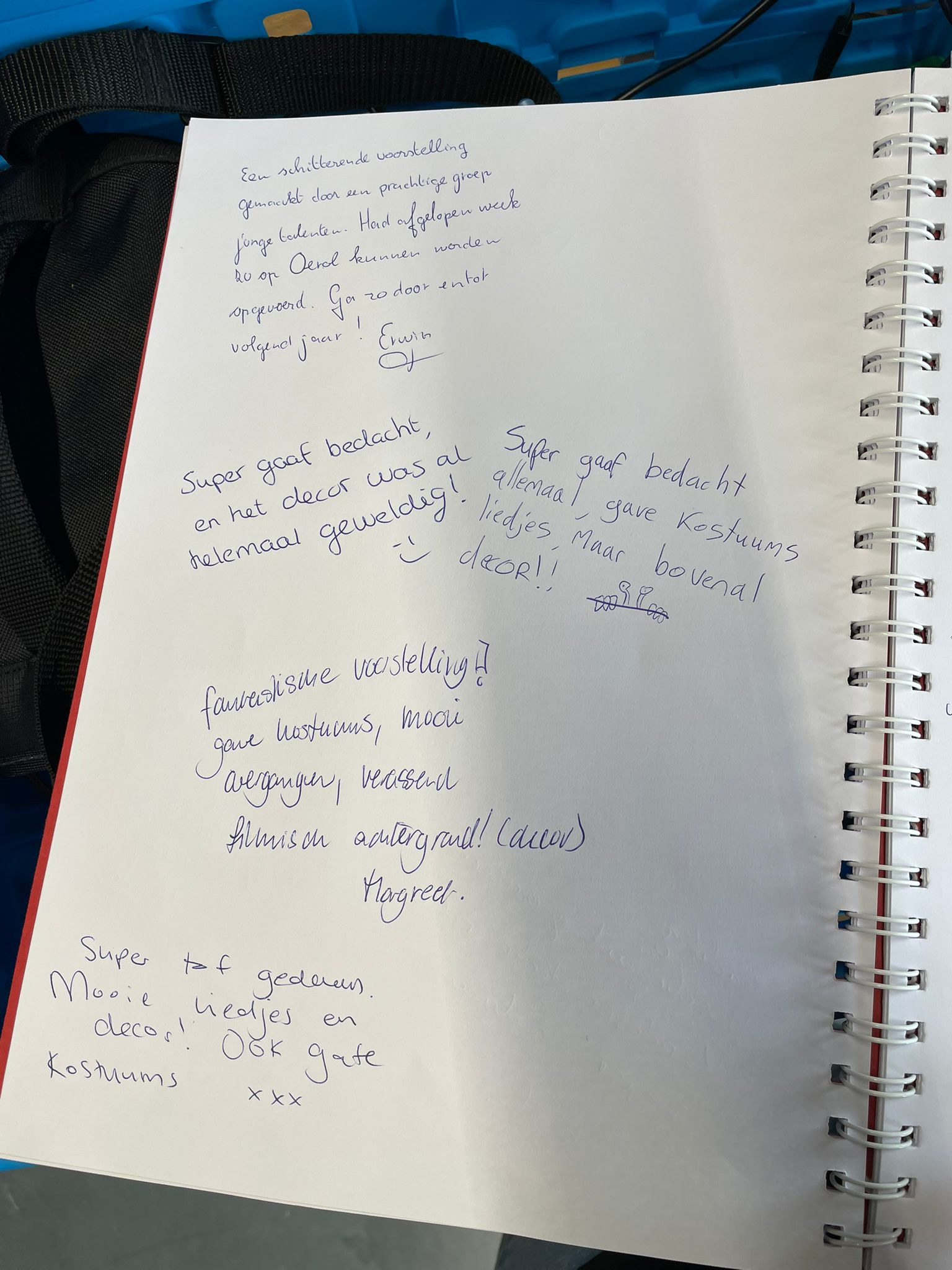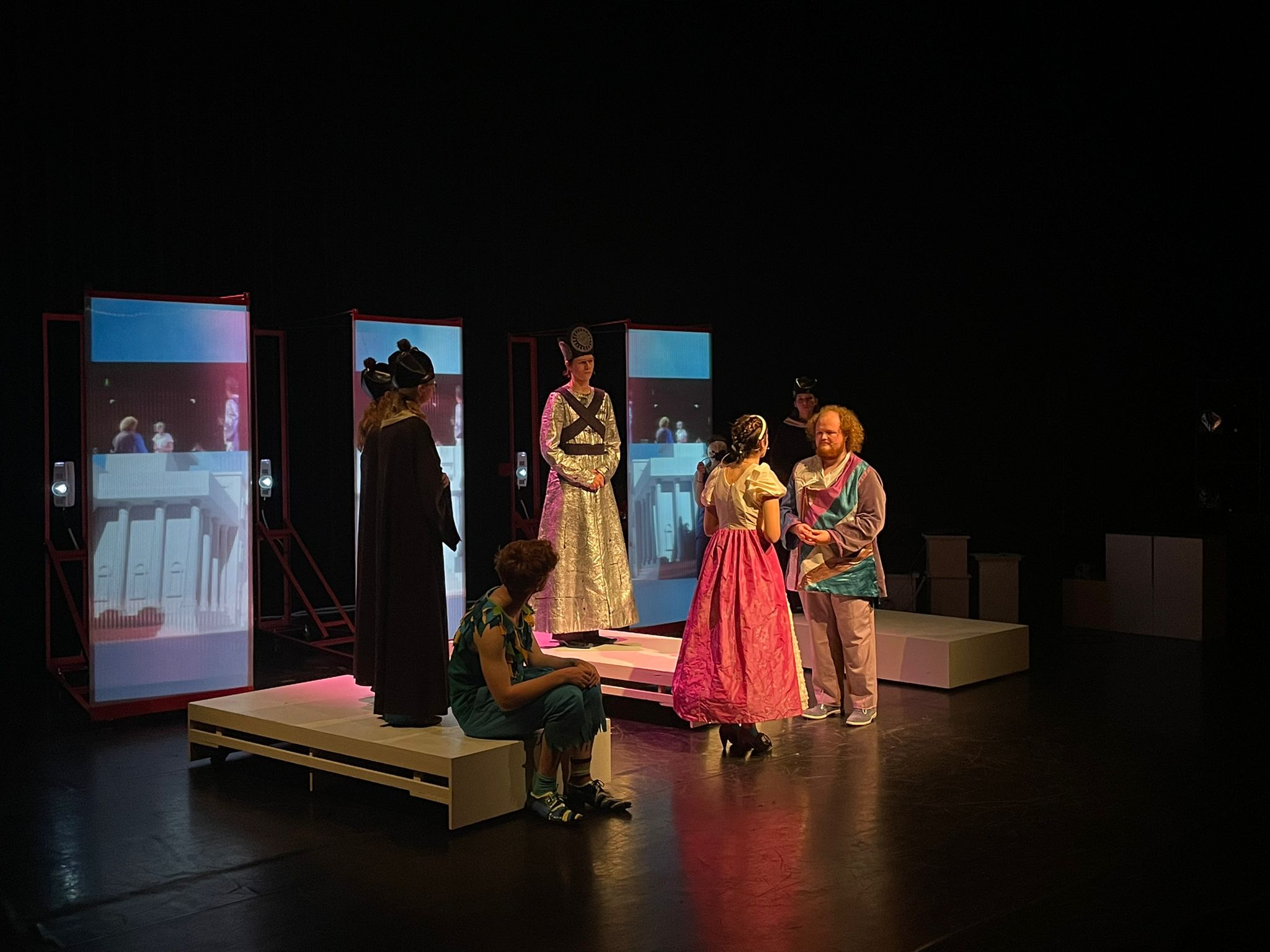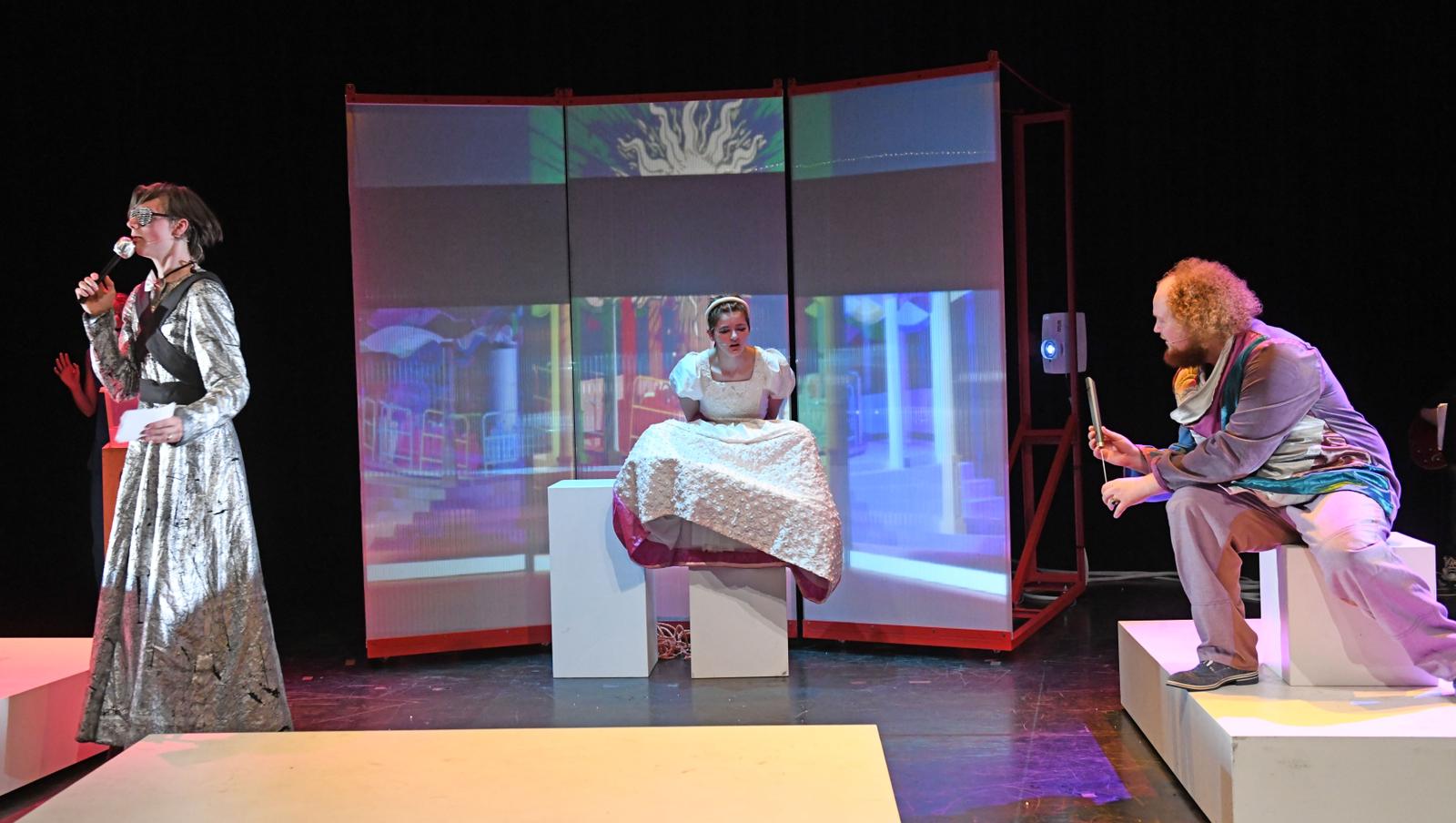 Designing the decor
Designing the visuals
Creating the visuals
Directing the intergration of the screens with the actors
Organizing the screens
Programming the interactivity
Acting
Controlling the screens
(Screens made by
Boy Kluiving
)
Through the collaboration between The Nederlandse Reisopera and Theatermakerij, (together De Maakers), I got the opportunity to experiment with my electronic art and video making with live theater.
I managed to find a balance between the role of the screens and the actors. Intergrating a bright visual screen between the actors without overpowering them, was harder than I thought.

The screens acts as a background for the many enviroments that charactors go through. In the teaser you also see that some characters like the snake and Mozart, are completely virtual and come to life on the three screens. The whole queing system was made in Touchdesigner where I could customize everything to my own liking.

Enviroment for the character Monostatos